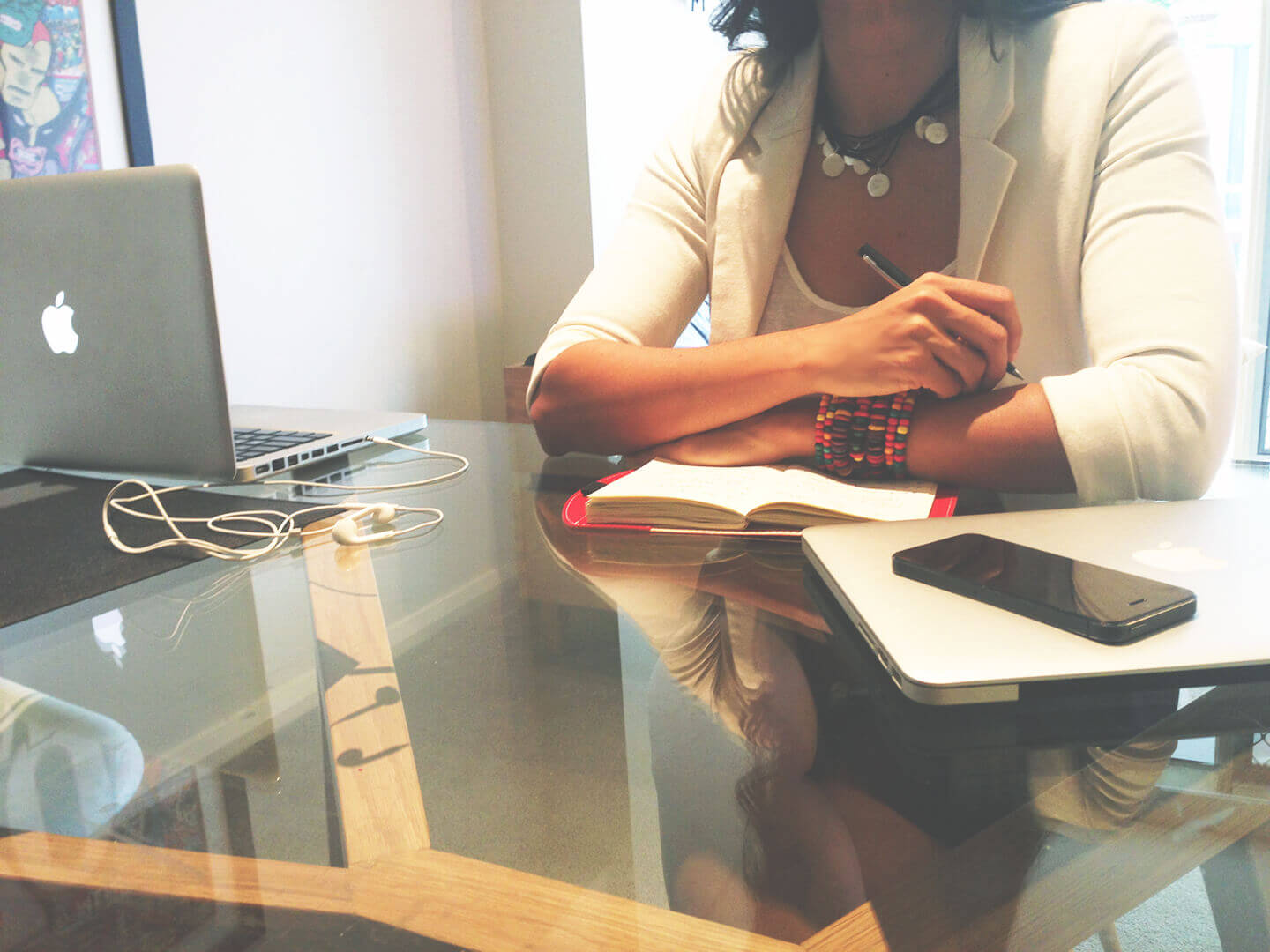 Valerie Therese.
designer by day. cookie monster by night.
You found me.
I'm A DIGITAL DESIGNER
I love telling stories through my designs and then refine the little details that make it an enjoyable digital experience for the end-user.

I DESIGN DIGITAL INTERFACES
I enjoy designing for all things digital. That includes, websites, apps for mobile and tablet, digital dashboards and everything in between.

I have varying experience in the following; visual design, UX & UI design, prototyping, interaction design, research & testing and front-end development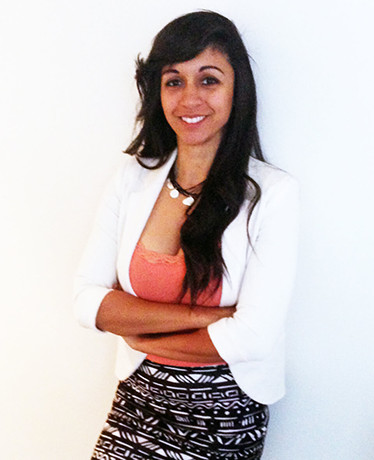 i translate my ideas into visual prototypes
My core strength is creating a visual design experience that focuses on the user. This is achieved through the process of creating both interactive prototypes and static prototypes. I use Photoshop, Sketch, Illustrator, Axure, and online tools like InVision and Proto.io. I also create prototypes and interaction design using html, css, javascript.
I design things for people and brands.
Below is a list of skills, experiences and knowledge I've acquired throughout the years working in digital. I'm not an expert at all of these things, but I do love learning about them and being part of the digital culture.
CLIENTS & BRANDS
Australia Poker League
Brisbane Airport
Canon
Cars Guide
Channel V
Colorbond
Foxtel
Fox Sports
Get Price
My Career
Nestle
News Corp
Presto
Roses Only
Secure Parking
Sportscraft
St George Bank
Sydney Duty Free
Vodafone
EXPERIENCE
Visual Design
UX/UI Design
Prototyping
Interaction Design
Front-End Development
Wordpress Theming
tools
Adobe Creative (Photoshop, Illustrator etc)
Sketch
Axure
Proto.io
InVision
Drupal
Wordpress
knowledge
HTML
CSS
Javascript
Analytics
Bootstrap
SNIPPETS OF WORK
I've been lucky to have worked with many clients, brands and people over the years. This has given me the opportunity to design for a variety of digital products. Below is a small selection of snippets of my work. If you are interested in working with me or hiring me, I will be more than happy to share a larger collection of my design portfolio with you.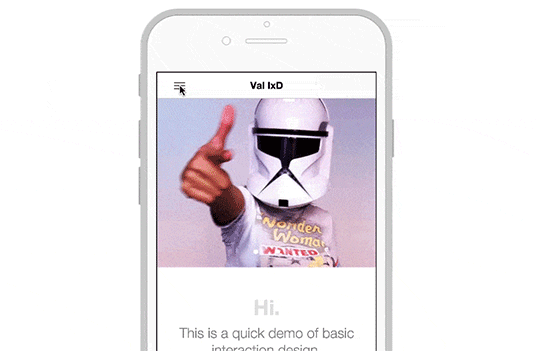 Interaction Design
This is a snippet of a micro-interaction of a morphing hamburger icon, with slide-in menu.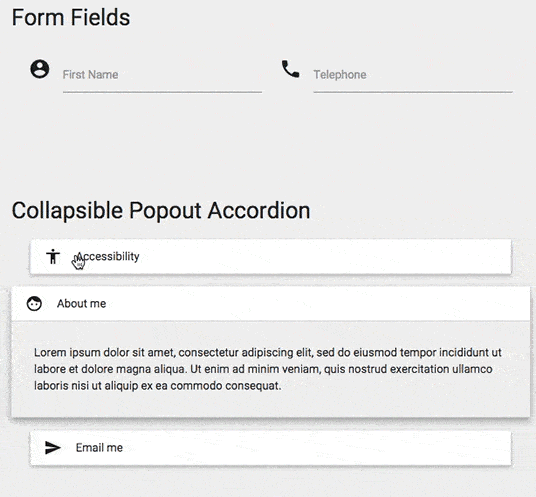 Responsive Material Design
Using Google's Material Design, I create prototypes that use this design language in order to create an interactive experience when using Android web & mobile products. In this example, I've used Materialize CSS to create reusable elements that is both interactive and accessible.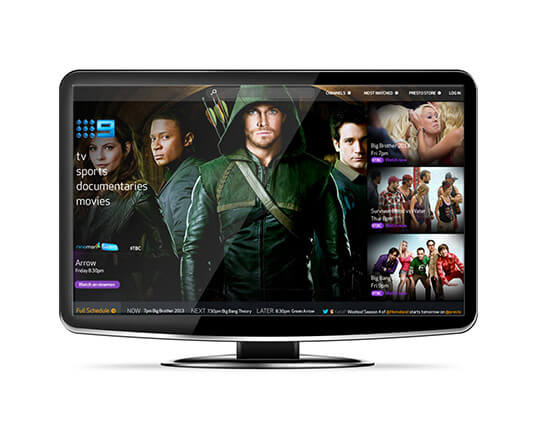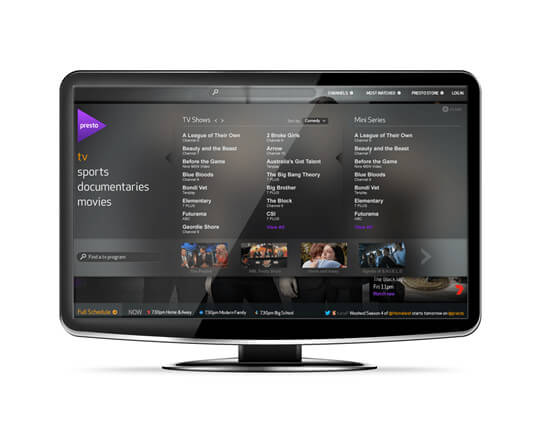 Visual Design
This visual design concept was for a TV app that promotes free-to-air channels via Presto, with a big emphasis on full-page search takeover to cater for faceted search.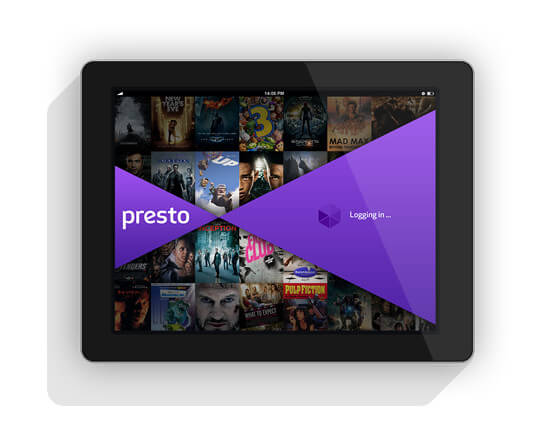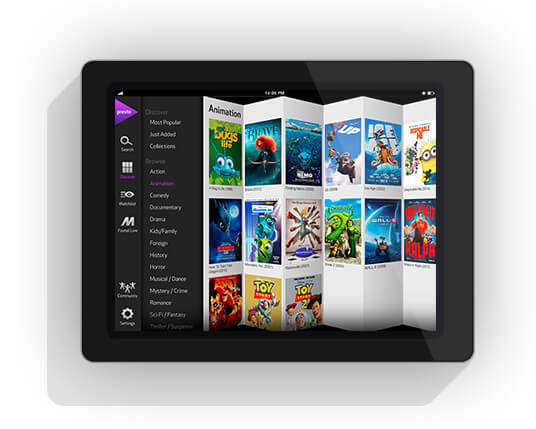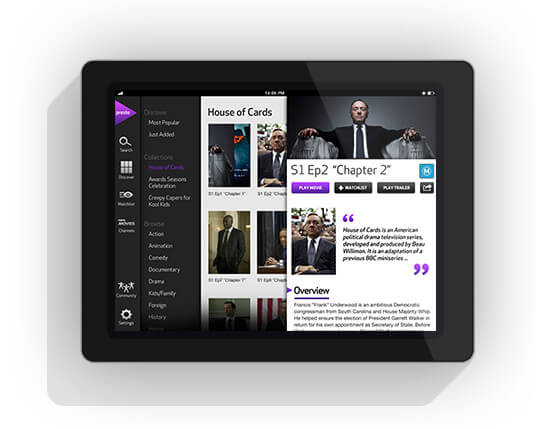 App UX & Design
The Presto tablet app gained positive comments within the tech industry, with Gizmodo calling it "much prettier than Netflix".

We created a set of user journeys, to develop simple user interactions, transitions and designs to develop an interface that was both intuitive and visually appealing.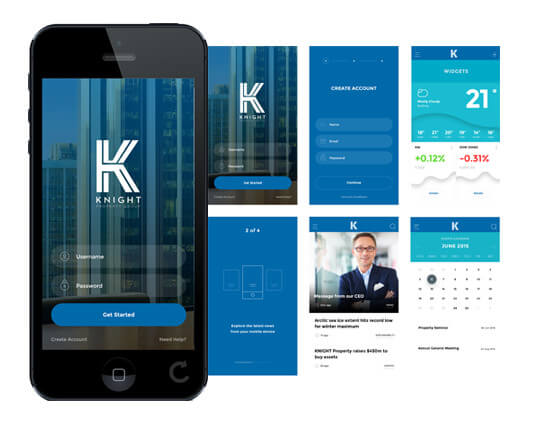 Mobile UI
An example of a mobile UI template that I put together for a pitch. These elements and modules are re-usable and can be re-branded for other projects to achieve great results in a short timeframe.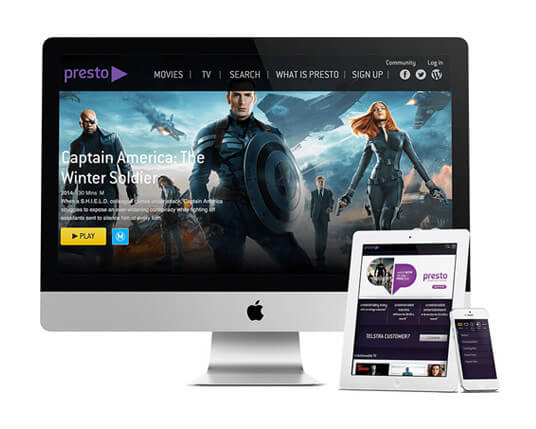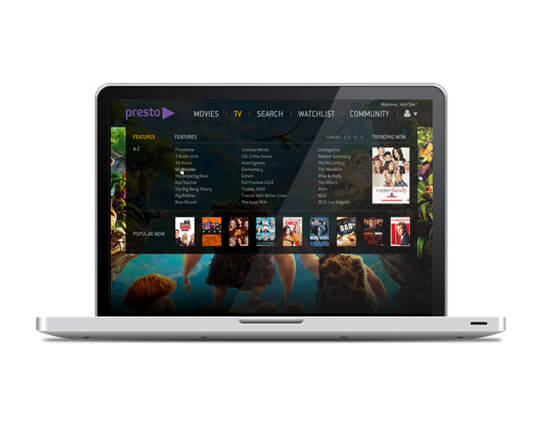 Responsive Design
As the lead designer for this project, we started with a UX-first approach, and achieved a great outcome in both design, user experience and usability.

I worked closely with the product owner, senior UX architects and the marketing team to design a clean and easy to use product. We focused heavily designing a user interface that was able to handle a large library of content and data and presenting it to the user in a way that was both logical and visually appealing.
Get in touch
If you'd like to get to know more about what I do and where I've been, just send me an email and I will respond to you soon.
I'm available for a coffee if you are based in Melbourne and you'd like to chat about your design needs.
SEND ME AN EMAIl